GovConNet Institute Certification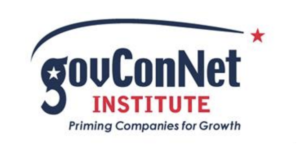 May 2015 – ISS has received the GovConNet Institute Certification issued by the Montgomery County Chamber of Commerce.
INFORMATION SYSTEMS SOLUTIONS, INC. has received the GovConNet INSTITUTE FOR PROCUREMENT CERTIFICATION for Advanced Training in Federal Procurement Information Systems Solutions, Inc. (ISS), headquartered in Rockville MD, recently completed the Montgomery County Chamber of Commerce (MCCC) GovConNet Institute. GovConNet Institute provides advanced training to Federal government contractors. The course is instructed by subject matter experts on best business practices in compliance, human resource management and capture strategies. The instruction is focused on winning and profitably maintaining Federal government contracts. ISS was one of 15 businesses to graduate from the GovConNet Institute, entailing six three-hour sessions geared for companies to learn best practices in Government contracting.
"This course has ensured we are presented with the most up-to-date information and business practices in order to be successful in the Federal arena. By hearing from experts in their field, we are exposed to the latest in tools and knowledge we need in order to remain competitive and compliant in today's environment," states Linda Houk, CEO, Information Systems Solutions.
Companies that complete their training through the GovConNet Institute receive a Certification of Excellence after completing their training. The Institute covers topics like teaming agreements, joint ventures, risk management, financial reporting, regulatory requirements, and proposal writing strategies. "The GovConNet Institute is designed to help government contractors take their business to the next level," said Barbara Ashe, Executive Vice President, Montgomery County Chamber of Commerce. "The GovConNet Institute certification means that these 15 businesses are now better prepared to expand their business capabilities because they will have a foundation that will support accelerated growth,"
---
For additional information, please visit The Montgomery County Chamber of Commerce's GovConNet website.